7 Great Tools for Video Marketing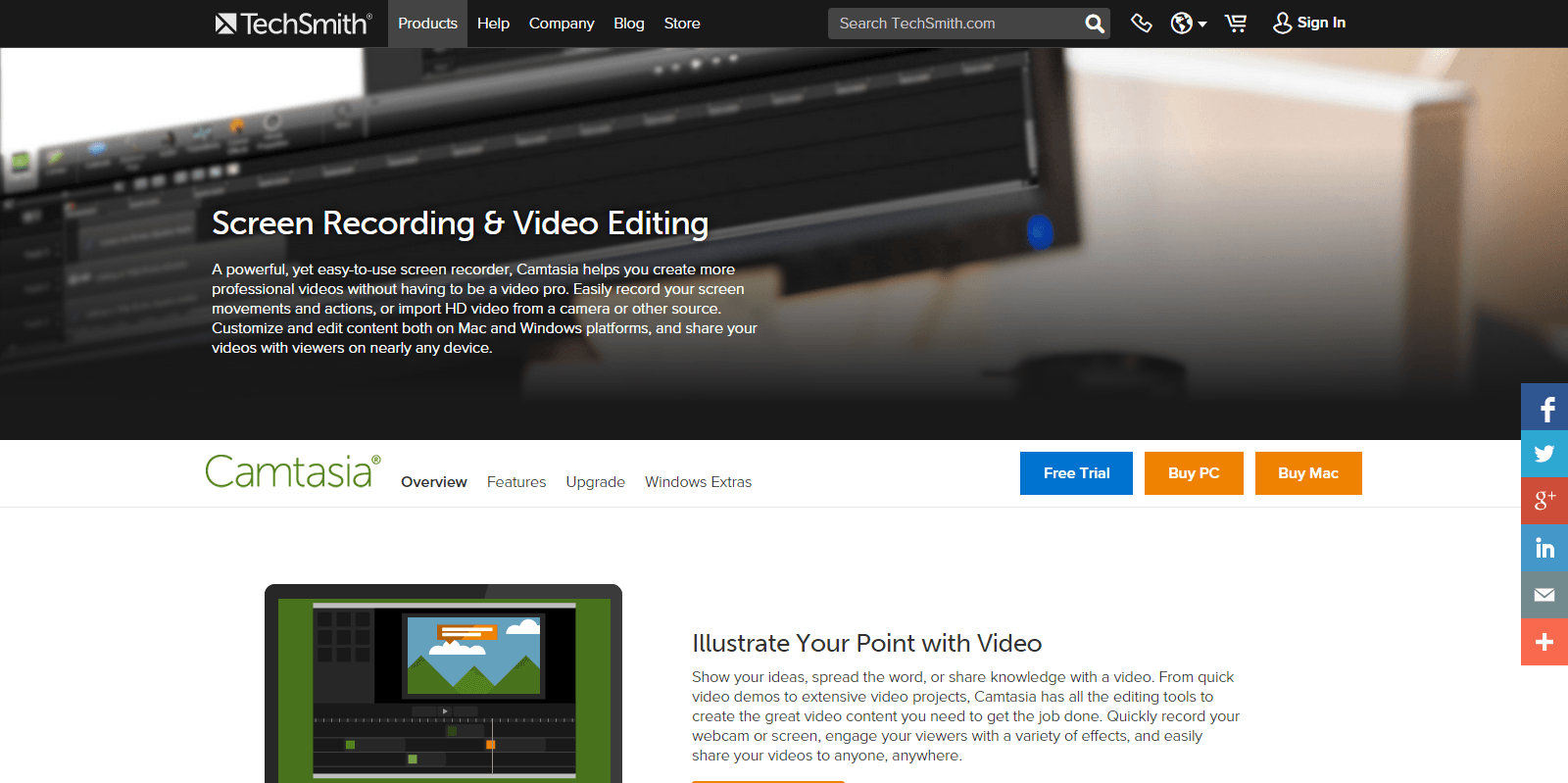 Here are some great tools that can be used to create and edit videos for your video marketing campaigns. Some are complex to use. Some are free and some are slightly different allowing you to make quick short videos. These rougher looking videos sometimes score higher than the professional ones.
1. Camtasia
Source: TechSmith | Camtasia, Screen Recorder and Video Editor
This is pretty much the standard used by marketers and product creators worldwide. It is quite easy to use and has masses of features. The main drawback is the cost. However, it is a good investment and you get a free trial of a fully functional system for a month.