Video Creation Tool you can use for Free.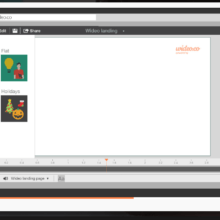 There are many video creation tools on the market that you can use for free. The quality and features can be excellent. This video creation tool gives many free options such as built in templates for niches and even has a CV/Resume template. It is quick to set up something.
One thing to be aware of is there are additional features you will have pay for. Many tools like this follow the same pattern. It gives you the chance to create videos in a free version that will have the maker's logos on. Foe me that is OK and once you have tied the tool you will be able to decide if you want to go for the paid version or not.