Working with Google on Digital Marketing. An Interview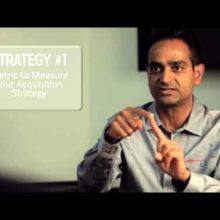 Here is an interview on Digital Marketing that Video marketers can make use of.
http://predictiveroilive.com/blog/avinash-kaushik/ Stephen Woessner, CEO of Predictive ROI interviews Avinash Kaushik, digital marketing evangelist for Google and co-founder of Market Motive.
During this insightful and entertaining video interview from Google headquarters in Mountain View, California, Avinash shares the practical and tactical steps any business owner can apply immediately to increase return on investment while developing deeper relationships with customers.
Stephen asked Avinash why business owners should care about their company's digital marketing versus delegating the responsibility and leadership to their marketing team or a vendor. Avinash told Stephen, "It's because if you care about it — and you understand it — then you will be rich. But if you just dump it on someone else's lap, then you will be poor. That should be incentive enough."
Source: Interview with Avinash Kaushik, digital marketing evangelist for Google – YouTube